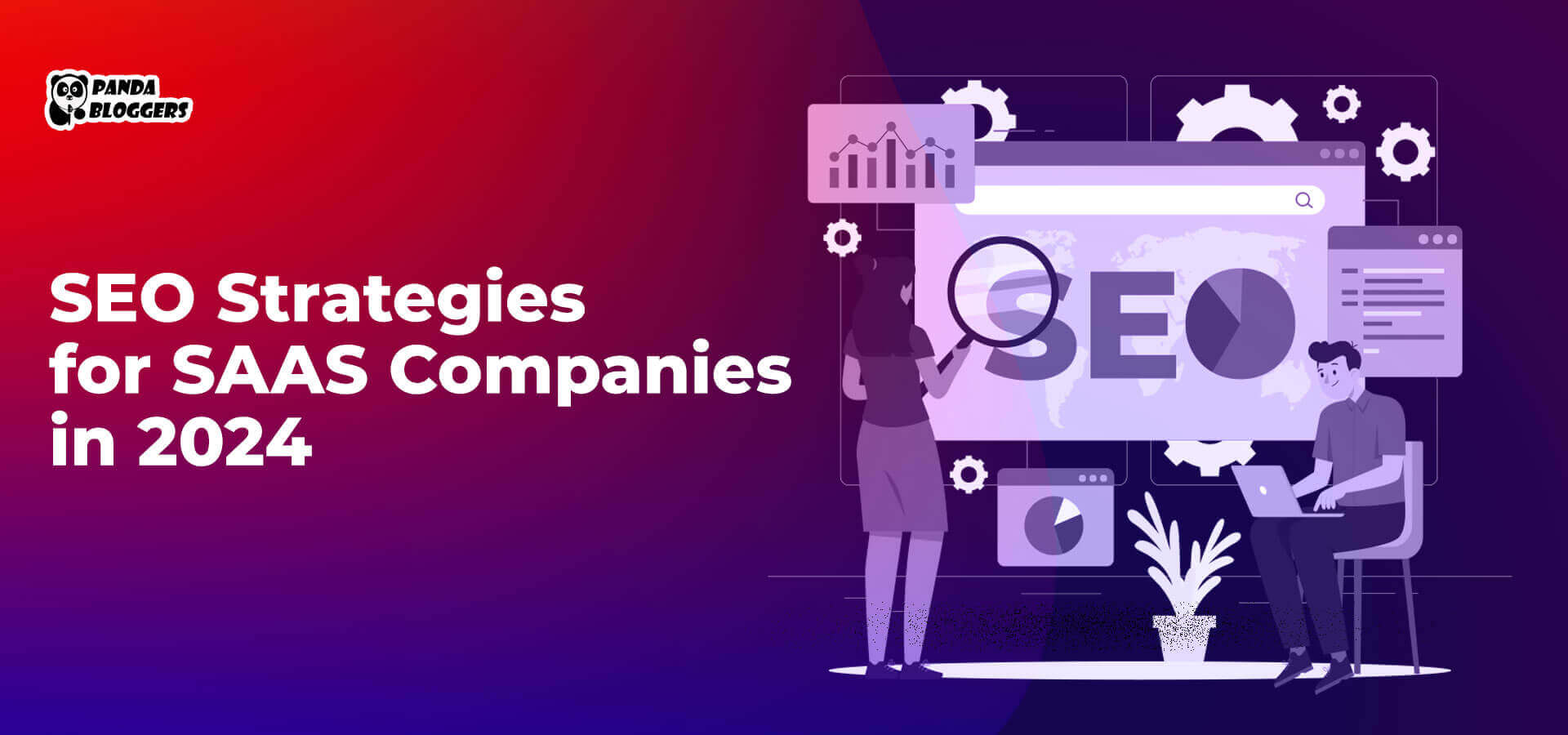 SEO Strategies for SaaS Companies in 2024
The overcrowded Software as a Service (SaaS) space makes it challenging for companies to acquire and retain customers. As a tried-and-tested marketing strategy, search engine optimization (SEO) helps SaaS companies generate, nurture, and convert leads effectively and organically.
In addition to increasing organic website traffic, SEO makes it easier for SaaS companies to generate more leads and increase sign-ups for software demos. Your company or startup must prioritize SEO while comparing and evaluating various SaaS marketing strategies in 2024.
However, you must refine the SEO strategies for SaaS companies in 2024 by adopting the latest SEO trends and implementing several best practices. Here are some ideas or tactics you must consider to make the SaaS SEO strategy effective in increasing your firm's annual recurring revenue (ARR) in 2024.
10 Tactics to Boost SEO Strategies for SaaS Companies in 2024
1. Understand the Target Audience
Your SaaS SEO strategy must focus on engaging and influencing the target audience using the right content, keywords, and hashtags. Hence, you can refine the strategy only by identifying and understanding the target audience.
You can understand the target audience accurately by creating buyer personas based on real-time marketing data. The buyer persona will help you answer key questions like who wants to learn about and subscribe to your SaaS product. Also, you can know what type of content the target audience likes and consumes.
2. Identify and Address Problems
SaaS consumers use search engines to answer questions and find solutions. While conducting target audience research, you must focus on identifying the problems faced by the potential subscribers. You can identify common and important problems by analyzing the topics they search for and the search queries they use.
Your SEO strategies for SaaS companies in 2024 must focus on solving these problems by publishing relevant content. The content published by your company will rank higher on SERPs by focusing on these search queries. Also, you can increase content reach by providing solutions.
3. Know Your Competitors
In addition to understanding the target audience, your SaaS SEO strategy must focus on knowing the competitors. You can identify and shortlist top competitors based on website ranking for targeted keywords.
Additionally, you must spend adequate time on these websites to identify the SEO tactics that help competitors increase organic website traffic consistently. The competitor analysis will help you create better content and find opportunities to gain high-quality backlinks.
4. Pick and Target Relevant Keywords
While showing search results, search engines usually rank high-authoritative websites for high-competitive websites. It becomes difficult for you to increase website traffic consistently by targeting only high-competitive keywords.
Your SEO strategies for SaaS companies in 2024 should focus on targeting low-competition and niche keywords. Your strategy must focus on combining top-of-the-funnel (TOFU) and bottom-of-the-funnel (BOFU) keywords.
The combination will help you increase conversion rates by generating and nurturing leads more effectively. It is also important to segment relevant keywords based on current traffic, potential traffic, content cluster, and intent.
5. Publish Authoritative Content
While creating and optimizing content for SEO campaigns in 2024, your team must implement Google's Experience, Expertise, Authoritativeness, and Trustworthiness (E-E-A-T) guidelines. The guidelines require content creators to answer three important questions – who, how, and why.
They can create authoritative and people-first content by understanding who is writing the content, how is he creating the content, and why is he creating the content. The clarity will help them produce authoritative content that is relevant for both search engines and searchers.
6. Implement On-Page, Off-Page, and Technical SEO
While making SEO strategies for SaaS companies in 2024, you must combine on-page, off-page, and technical SEO tactics. On-page SEO tactics will optimize the website for both search engines and searchers, while technical SEO tactics will ensure that search engines can crawl the website seamlessly.
At the same time, off-page SEO techniques will boost the website's authority by gaining high-quality backlinks. Additionally, you must boost these SEO techniques by identifying and fixing all issues affecting your website's user experience and search performance.
7. Leverage Key Switch Moments
Your SaaS SEO strategy must target customers who want to switch from on-premise software to cloud-based solutions. Additionally, it should target customers who are looking for better alternatives to existing SaaS products.
The search queries used by this category of customers include the term "alternatives" after the name of the existing SaaS product. For instance, a customer interested in switching from a SaaS product called XYZ uses the search query XYZ alternatives.
You can divert such subscribers to your website by capturing key switch moments proactively. Your SEO strategy for 2024 must capture the switch moments by finding competitors from online product listings and review sites.
8. Run Backlink Outreach Campaigns
SaaS companies find it challenging to acquire high-quality backlinks from relevant and authoritative websites. They overcome this challenge by running outreach campaigns. Many SaaS companies these days partner with digital marketers and link builders to provide link juice to their websites.
Digital marketers find link-building opportunities by connecting with webmasters of niche websites and blogs. They request the webmaster to insert links in articles or blogs with higher search engine rankings.
Also, they gain high-quality backlinks by offering the webmaster something in exchange. Your SaaS SEO strategy should consider running outreach campaigns to boost your website's authority and search performance consistently.
9. Automate Routine SEO Tasks
Your SEO strategies for SaaS companies in 2024 must save time and costs through automation. Many SEO tools help you automate routine tasks like keyword research, competitor analysis, and content audit.
Also, they make it easier to evaluate the performance of SEO campaigns using key metrics like keyword ranking, website visitors, and backlinks. However, your SaaS SEO strategy for 2024 must control costs by prioritizing free tools.
10. Monitor and Measure ROI
Your SaaS company can accomplish multiple goals using SEO as an alternative to paid marketing strategies. However, your company has to invest funds to create content and implement SEO tactics. Hence, you must measure ROI by comparing costs and revenue.
While making SEO strategies for SEO companies, you must set clear goals like increasing website traffic, keyword ranking, and conversion rates. Additionally, you should define key metrics for measuring the performance of SEO campaigns.
The goals and performance metrics will help you measure SaaS SEO ROI accurately. Also, you can monitor these metrics to know what is working and what is not working.
Conclusion
Your SaaS company needs a robust SEO strategy to drive lead generation, nurturing, and conversion in 2024. Your SaaS SEO strategy must focus on optimizing the website's structure, content, and user experience for both search engines and searchers.
Also, it must increase website traffic and engage website visitors by making content creation, optimization, and promotion an ongoing process. However, you need to ensure that SEO strategies for SaaS companies in 2024 remain flexible enough to accommodate search engine algorithm updates and emerging SEO trends.