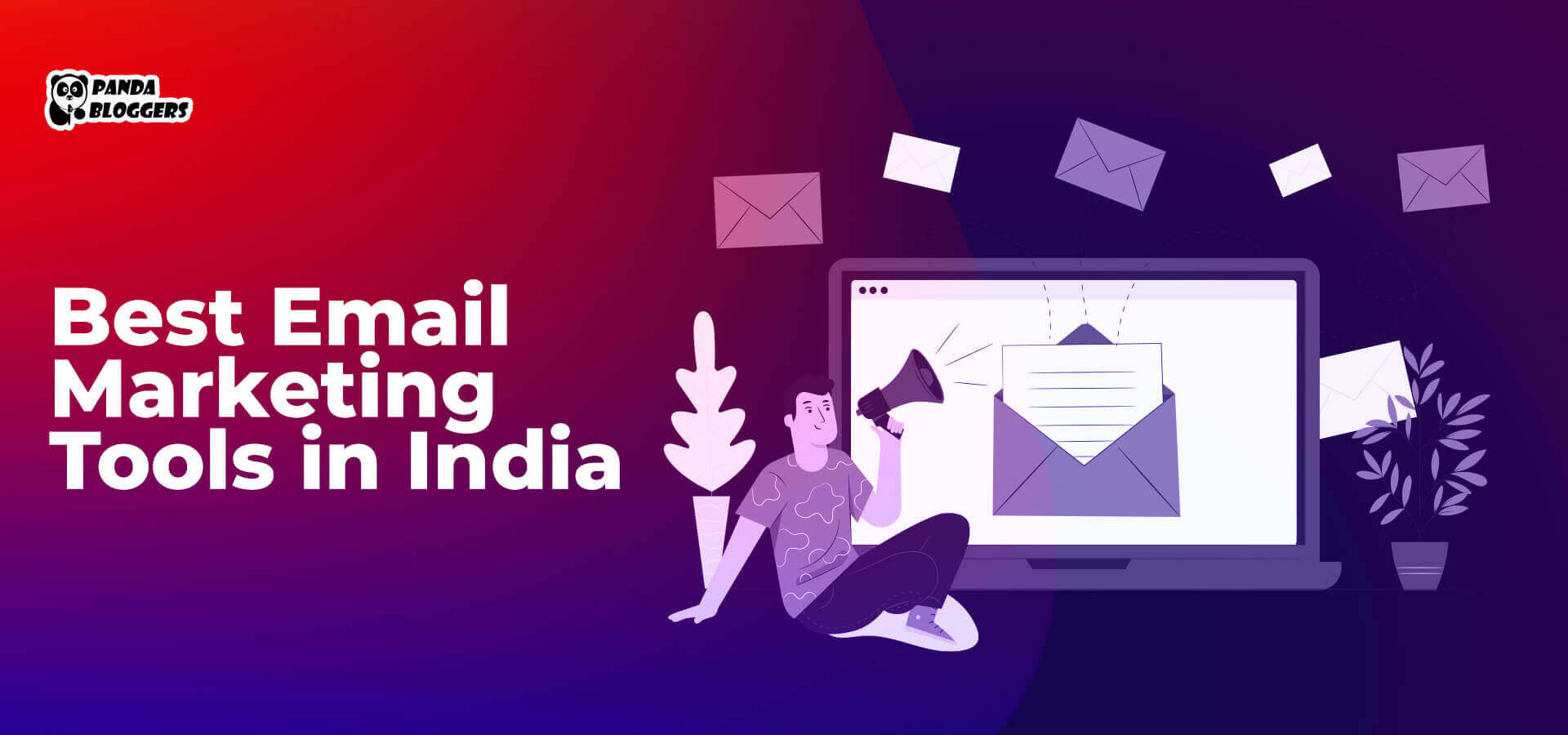 Best B2B Email Marketing Software
B2B companies generate, nurture, and convert leads using various strategies. They deliver relevant content at different stages in the B2B buyer's journey using multiple communication channels, including emails. They launch email marketing campaigns and expand their email list regularly.
The best B2B email marketing software helps them launch, manage, and monitor multiple campaigns without escalating costs. In addition to simplifying email creation, editing, and customization, the special-purpose tech solutions enable users to send the right marketing email to the right customer at the right time.
Some of these email marketing solutions are easier to use than others. Likewise, some email marketing tools require B2B companies to spend more. We are making it easier for your company to pick the best B2B email marketing software by doing cost-and-benefit analysis.
Shortlisting and Comparing the Best B2B Email Marketing Software
ActiveCampaign
ActiveCampaign speeds up email creation and customization by featuring a drag-and-drop editor and providing new-age templates. Also, it facilitates workflow automation by predicting the next step. Additionally, the versatile email marketing tool comes with a built-in customer relationship management (CRM) system.
Marketers can leverage the CRM to personalize marketing emails and align them to the customer journey. They can boost the software by integrating it with over 900 tools and platforms, including MS Word, Facebook, and WordPress.
However, the additional and advanced features make ActiveCampaign more complex than other email marketing platforms. Furthermore, your company cannot use the software by leveraging a free plan. You still have the option to evaluate ActiveCampaign by requesting a free trial.
GetResponse
In addition to providing a drag-and-drop email creator and templates, GetResponse features an AI-powered email generator. These options help users create and optimize emails by combining human and artificial intelligence.
The software marketing tool boosts campaigns by facilitating A/B testing and supporting send time optimizations. At the same time, the visual editor provided by the software helps marketers build and visualize the B2B customer journey.
However, your company can use the software only by subscribing to one of the paid plans. Also, it has to incur additional expenses to automate multiple marketing campaigns. Several users complain that GetResponse is less effective than other email marketing solutions in increasing email delivery rates.
Brevo
Your business can use Brevo (formerly Sendinblue) to automate email marketing campaigns by choosing from free and paid plans. Brevo simplifies email design by providing a template gallery and an image editing tool.
It further allows marketers to send emails to all customers or a specific segment of customers. Also, they can leverage the best time feature to send emails to each customer at the best time. Brevo helps users boost B2B email marketing campaigns by tracking and analyzing the performance of each email.
However, many marketers feel that Brevo is not as user-friendly and fast as other best B2B email marketing software. Also, email delivery rates do not remain consistent across email marketing campaigns.
HubSpot
HubSpot allows you to design and customize marketing emails using either human intelligence or artificial intelligence. Your marketers can craft marketing emails using the goal-based templates provided by the software.
Also, they can personalize emails by gathering contact information from various sources. At the same time, they can automate email creation using the software's AI content writing features. HubSpot helps them to send the best version of each email by performing A/B testing.
However, marketers complain that the software provides only basic email templates. Your company cannot nurture and convert leads using the free tools provided by HubSpot. You have to upgrade to a premium plan to manage email marketing campaigns more efficiently.
MailerLite
MailerLite simplifies email design and customization by featuring an AI-powered drag-and-drop editor. Marketers can use the editor to craft personalized text emails and design custom newsletters. At the same time, they can use the software to send personalized and triggered emails to B2B customers at the right time.
The A/B testing tool provided by MailerLite helps them choose and send the best version of marketing emails. Also, MailerLite scores over widely used email marketing solutions in the category of email delivery rate. However, the quality of customer support varies across pricing plans. Your company has to opt for a premium plan to access ready-to-use email templates and advanced features.
Zoho
You can consider Zoho to automate email marketing and customer relationship management (CRM) simultaneously. The drag-and-drop editor provided by the software helps your team customize marketing emails by changing content, images, and call to action (CTA).
Also, they can choose the best versions of an email by conducting A/B testing. Zoho makes it easier for your company to send marketing emails to customers across regions by supporting over 60 languages. Also, you can use the customizable dashboards provided by the email marketing tool to analyze campaign performance using various metrics.
Zoho offers customer support in multiple languages. However, it requires customers to use online customer service help desk software. The help desk increases the time required for solving issues. Also, marketers find Zoho to be more complex than other best email marketing software.
Constant Contact
Constant Contact helps your company run full-stack email marketing campaigns. You can use the AI content generator provided by the software to craft emails simply by entering relevant keywords. At the same time, you can customize marketing emails using templates and a drag-and-drop editor.
The best B2B email marketing software facilitates customer connectivity by helping you send the right message at the right time. Also, you can use the dashboard provided by Constant Contact to measure campaign performance by generating reports on demand.
Constant Contact delivers a higher email open rate than other email marketing tools. But your company has to spend more to leverage the software fully. Also, you may find it challenging to cancel the subscription on demand.
Omnisend
Omnisend caters to the communication and marketing needs of B2B e-commerce companies. It helps your company build and strengthen customer relationships by sending emails and text messages. You can access a comprehensive template library to craft professional emails customized for individual campaigns and stores.
Also, you divide customers into multiple segments to blast marketing emails without impacting their experiences. The A/B testing tool provided by the software helps you send the perfect emails to customers. At the same time, Omnisend boosts campaign performance by resending unopened emails to subscribers.
However, you have to choose one of the premium editions of Omnisend to send marketing emails to a large number of customers. Also, the dashboard provided by the software does not enable you to track subscribers' geographic locations. Omnisend currently delivers a lower email open rate than other popular B2B email marketing tools.
Mailchimp
Mailchimp facilitates email marketing automation by providing robust tools and using intelligence technologies. Your team can use the drag-and-drop editor provided by the software to craft and customize marketing emails quickly.
At the same time, they can optimize the emails using suggestions made by software using AI algorithms. The dashboard provided by Mailchimp helps you analyze campaign performance as well as gather information about subscribers.
You can leverage prebuilt automation to send automated email messages to each customer according to his action and stage in the B2B buyer journey. However, Mailchimp is much more expensive than other B2B email marketing solutions. Your company has to pay additional charges to unsubscribe.
Conclusion
B2B email marketing solutions help your company reduce the time and cost required to generate, nurture, and convert leads. However, widely used email marketing tools differ in several aspects, including features and pricing. Hence, you can choose the best B2B email marketing software only by evaluating their pros and cons.
It is always important to opt for email marketing software that helps you send personalized emails to corporate customers at the right time. Also, you should prioritize software that boosts email marketing automation using Industry 4.0 technologies like Artificial Intelligence (AI).
This article was originally published by me on this site and has been republished here on 11 October 2023.